Young people don't think they have money to invest, but if they can buy buy things like beer or shoes they do.

Future Beer
An empty 6-pack with a code under the cap to invest with E*Trade. Instead of buying beer, you're investing in future beer. You're gonna need to buy a bigger fridge!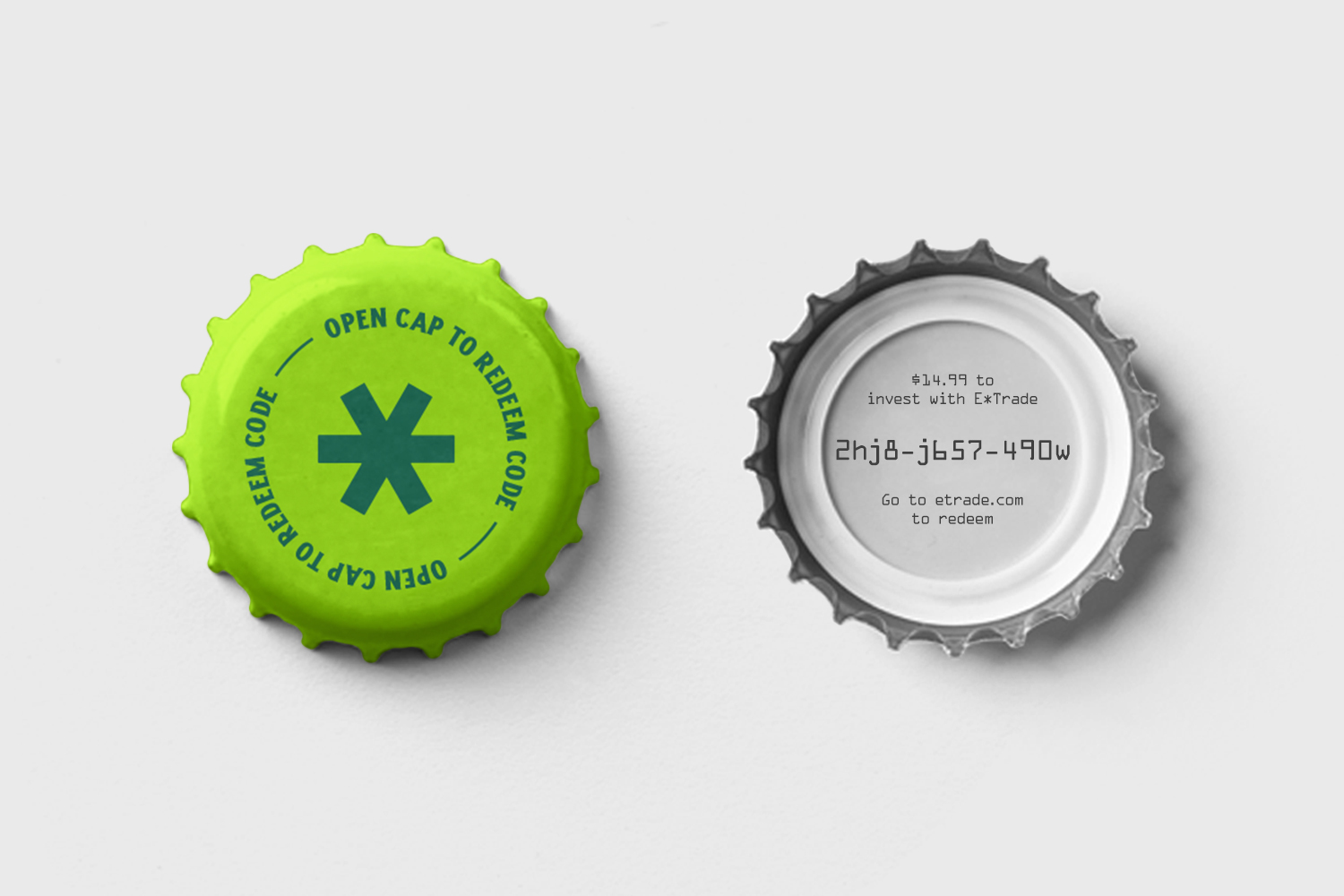 Future Shoes
An empty shoe box that contains a code to invest in a future shoe fun with E*Trade. Think of how big that closet would be!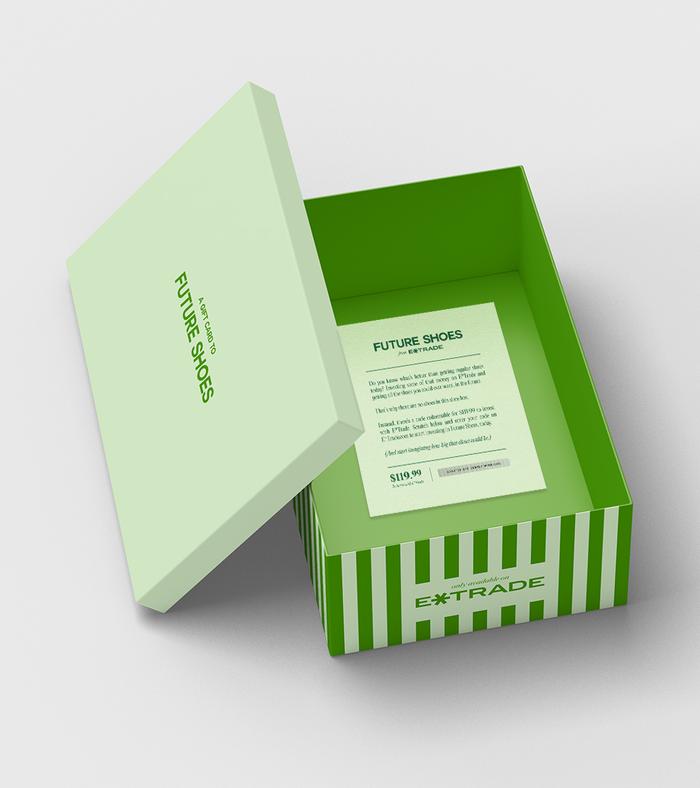 Future Money
A monthly subscription service, but instead of movies or wine, you get even more money, which is always great!

Future Brunch
A brick and mortar E*Trade location disguised as a trendy new brunch spot. Instead of eggs benedict, we serve a well diversified portfolio!